Seat Assembly & Installation (All Models)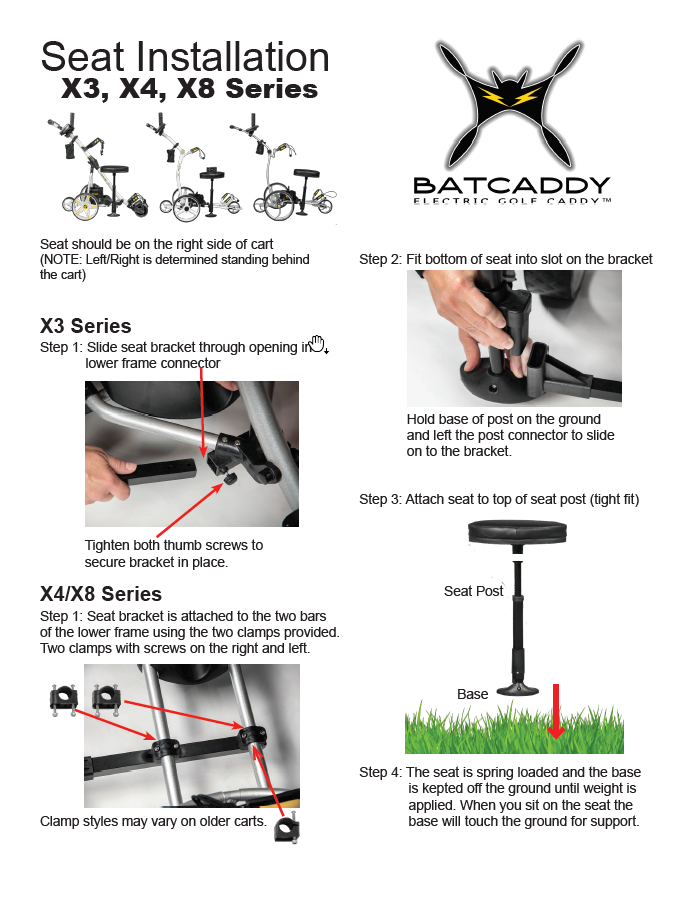 Related Articles

Scorecard and Umbrella Holder Assembly Instructions

Scorecard/Umbrella Holder Assembly Instructions 1. Unpack and Check Parts a. Mounting Bracket b. Allen Wrench c. Scorecard Holder & long Mounting Screw d. Umbrella Holder & short Mounting Screw 2. Open Mounting Bracket by loosening 2 Screws with ...

Replace Rear Axle on Carts w/ one Motor (Non-remote Style)

Tools: Hammer 1/8" metal punch Snap ring pliers 10mm wrench Small crescent wrench Philips head screwdriver 2.5 mm Allen wrench Procedure: 1) On the end of the axle opposite the motor/gearbox. Punch out the axle pin. (hammer & punch) (May not be ...